A Forum for Food Companies to Collaborate on Resources, Freight, and Needs
Unprecedented times means it is more important than ever to work together to ensure there is little to no disruption in supplying fresh foods to grocery stores and restaurants. This is a forum to help all of us better coordinate so that the gaps caused by COVID-19 can be filled quickly and effectively.
You need to log in to create posts and topics.
Fresh Food Community Forum
Example Category
Last post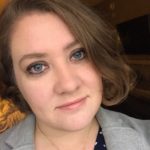 Statistics
Currently Online: 1 Guest

Fresh Avenue Partners | 1-888-FRESH40