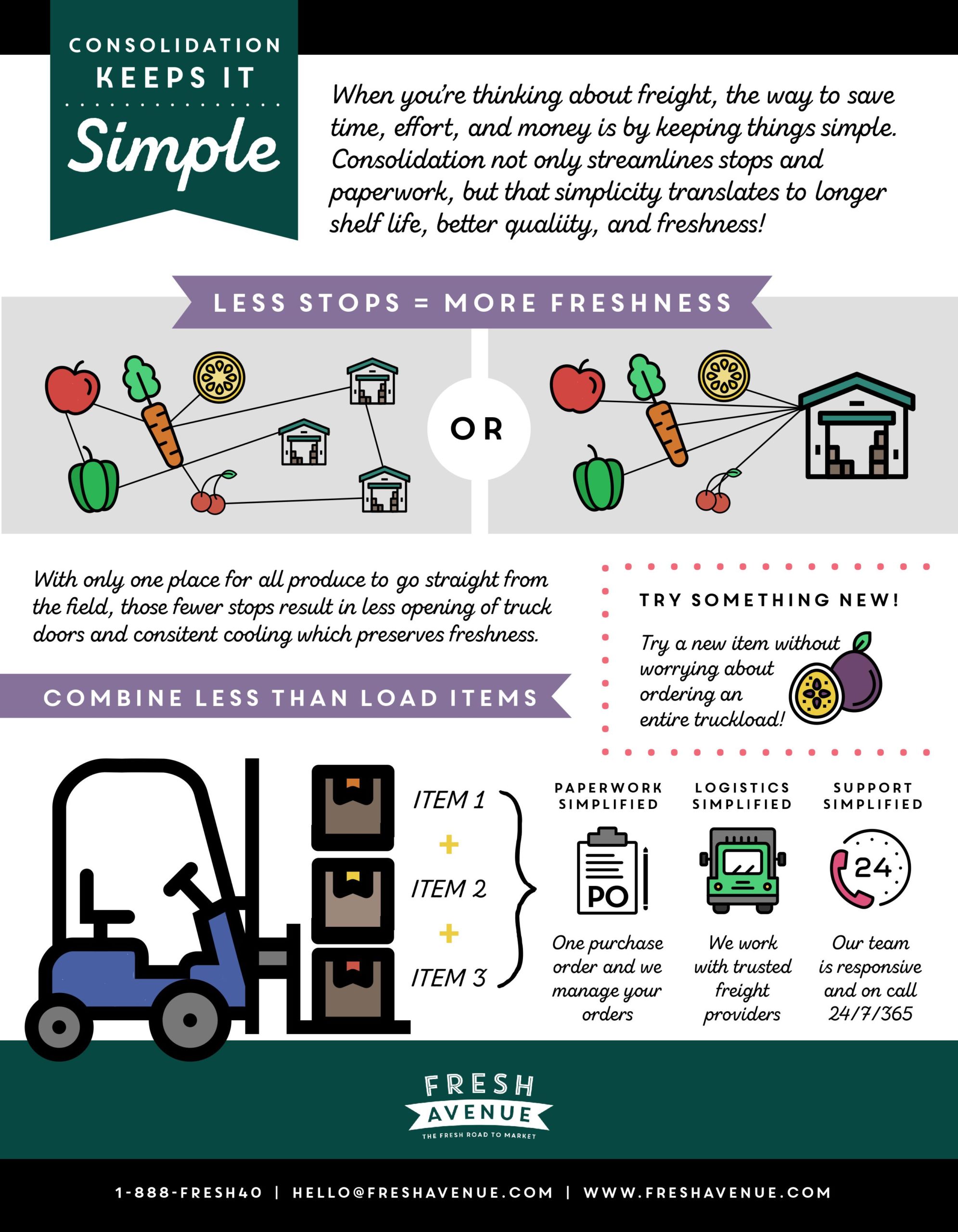 Consolidation Keeps it Simple – Infographic
Download, print, and share!
When you're thinking about freight, the way to save time, effort, and money is by keeping things simple. Consolidation not only streamlines stops and paperwork, but that simplicity translates to longer shelf life, better quality, and freshness!
Learn more about the advantages consolidation has on simplifying many areas of your business, allows you to order more variety, and saves time and effort!
Be the first to know about new resources from Fresh Avenue!
Subscribe to our monthly newsletter and be the first to know when we roll out new videos, infographics, white papers and updates!