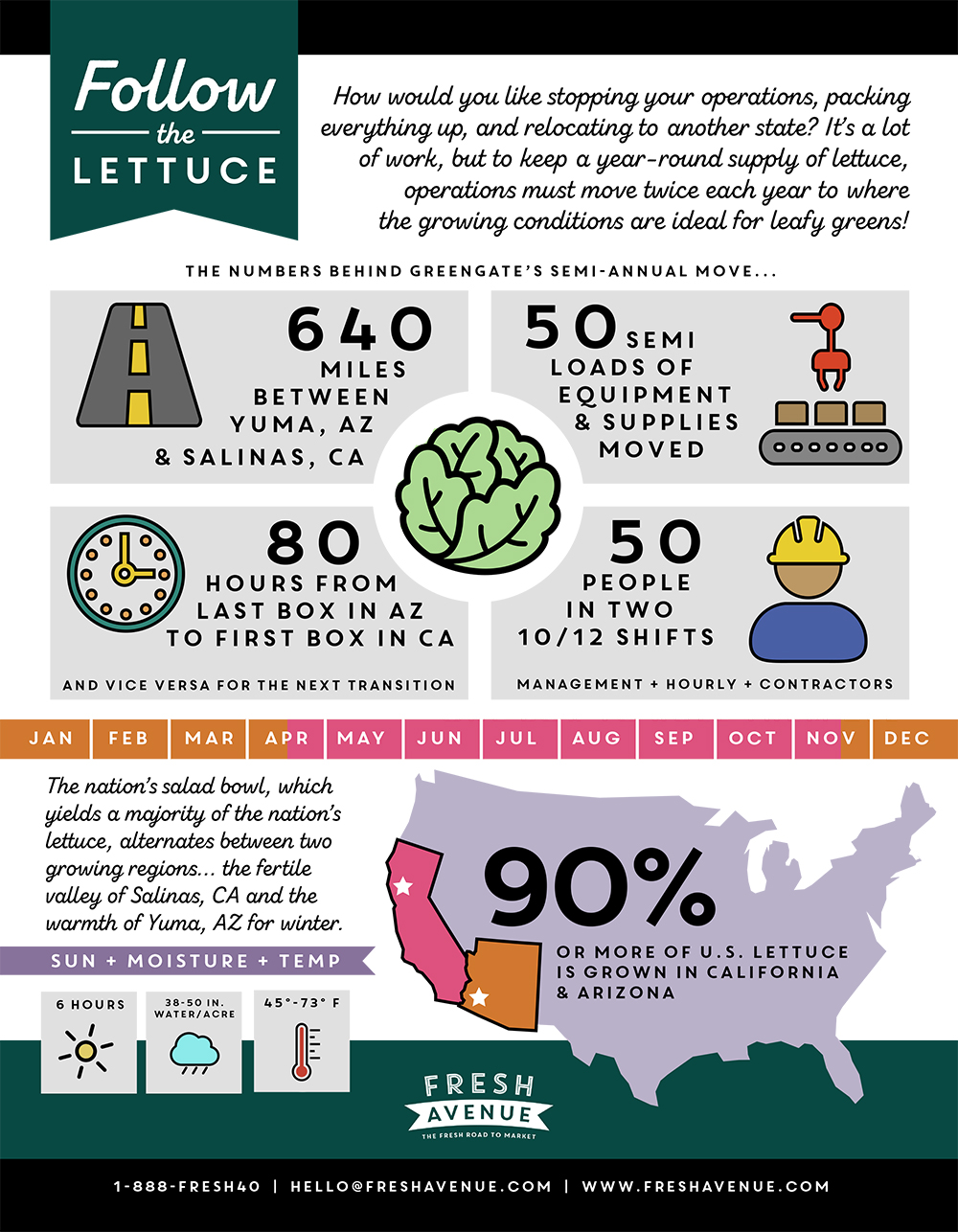 Follow the Lettuce – Infographic
Download, print, and share!
How would you like stopping your operations, packing everything up, and relocating to another state? It's a lot o work, but to keep a year-round supply of lettuce, operations must move twice each year to where the growing conditions are ideal for leafy greens!
Learn more about the annual transition growers and processors make each year in the produce industry from Salinas, CA to Yuma, AZ and vice versa!
Be the first to know about new resources from Fresh Avenue!
Subscribe to our monthly newsletter and be the first to know when we roll out new videos, infographics, white papers and updates!