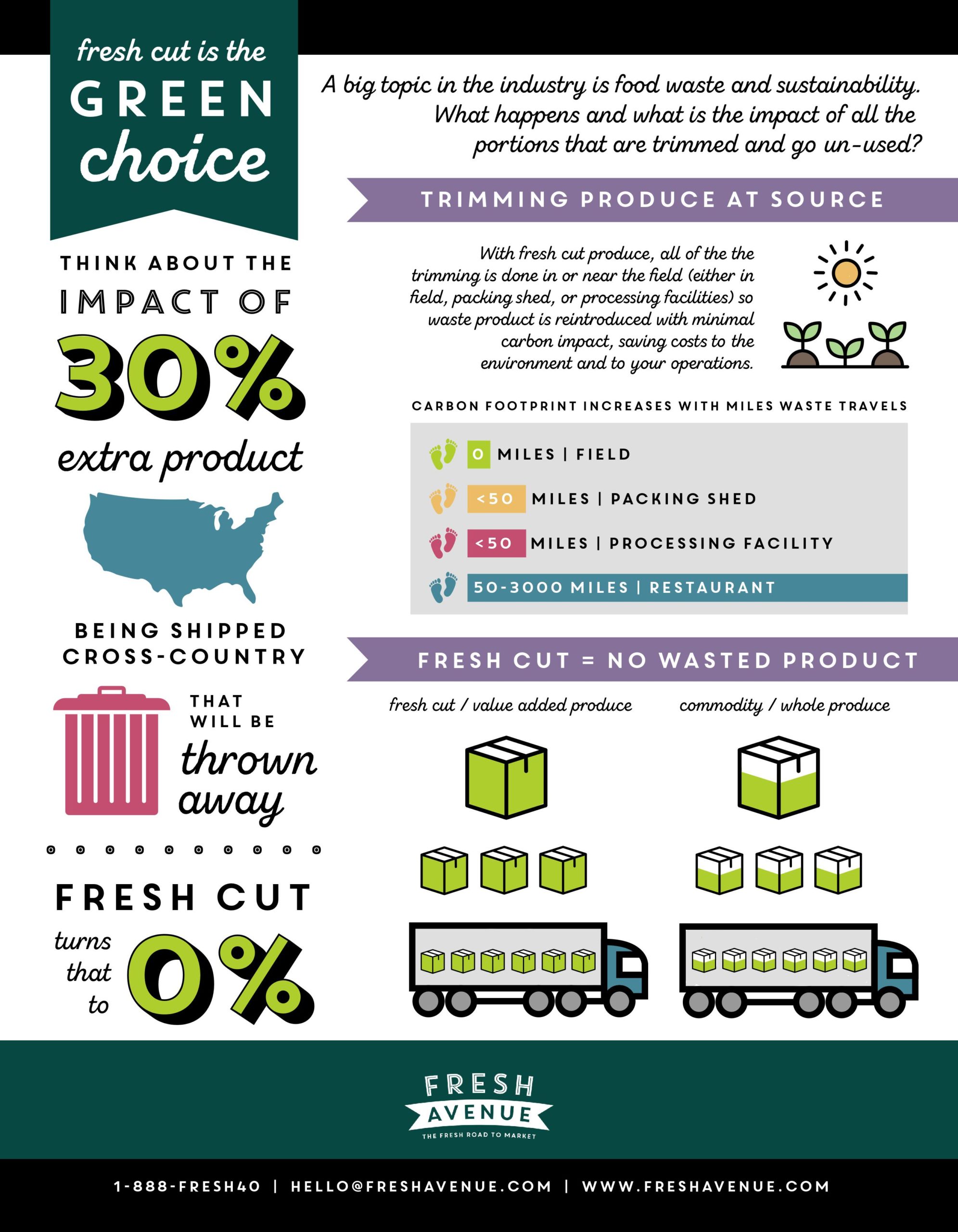 Fresh Cut is the Green Choice – Infographic
Download, print, and share!
A big topic in the produce industry is food waste and sustainability. What happens and what is the impact of all the portions that are trimmed and go un-used? Sustainability is something that can be solved in something as simple as using a fresh cut product that keeps up to a 1/3 of unusable product close to the growing area and not being shipped!
Learn more about how fresh cut produce is sustainable with how waste product is handled and the resulting reduced truck emissions that come from only shipping usable product across the country.
Be the first to know about new resources from Fresh Avenue!
Subscribe to our monthly newsletter and be the first to know when we roll out new videos, infographics, white papers and updates!