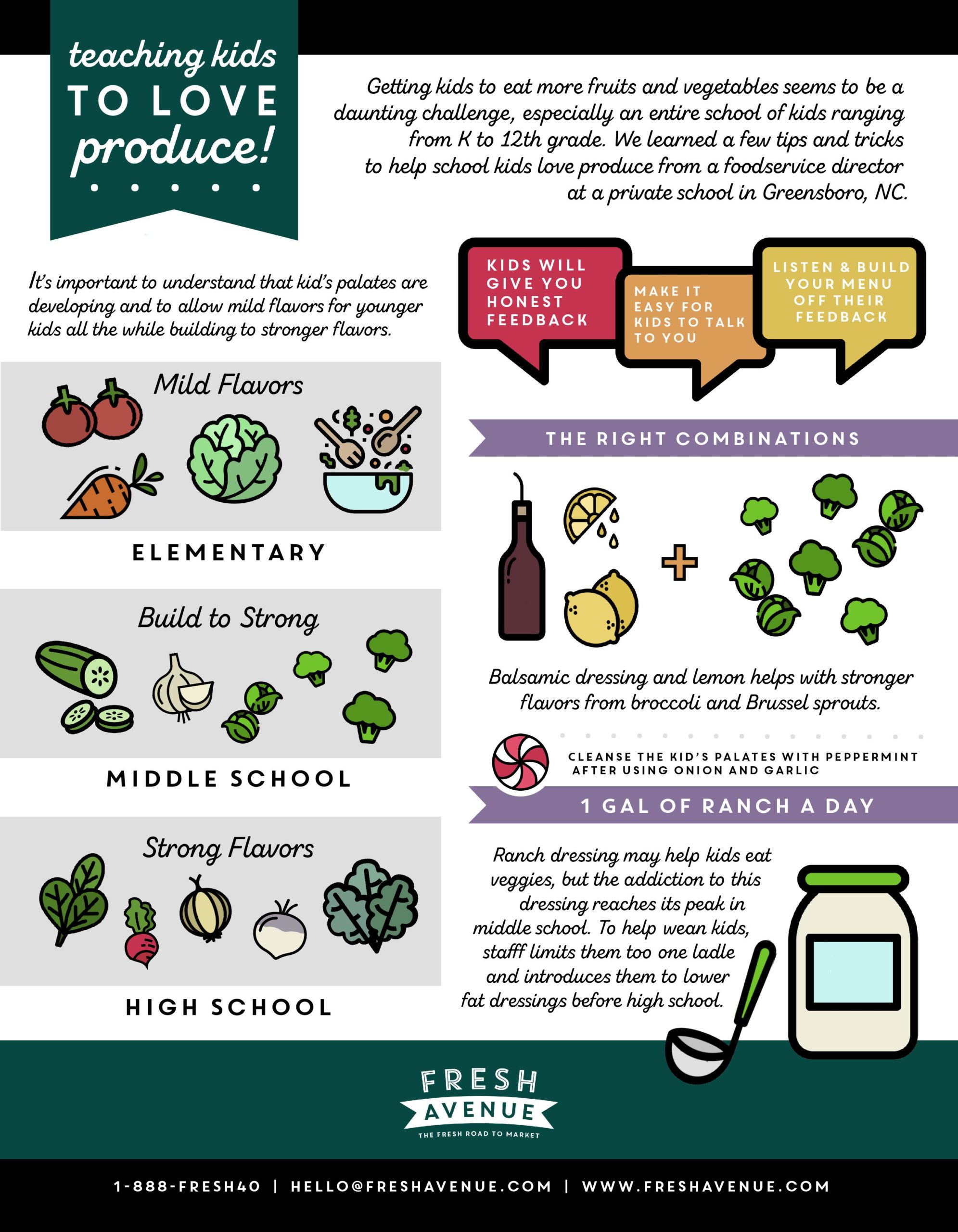 Teaching Kids to Love Produce – Infographic
Download, print, and share!
Getting kids to eat more fruits and vegetables seems to be a daunting challenge, especially an entire school of kids ranging
from K to 12th grade. A foodservice director at a private school in Greensboro, NC shared a few of her tips and tricks to getting an entire school loving produce!
In this infographic you'll learn when to introduce certain flavors to kids and other strategies on teaching kids of all ages to become familiar with and love produce.
Be the first to know about new resources from Fresh Avenue!
Subscribe to our monthly newsletter and be the first to know when we roll out new videos, infographics, white papers and updates!