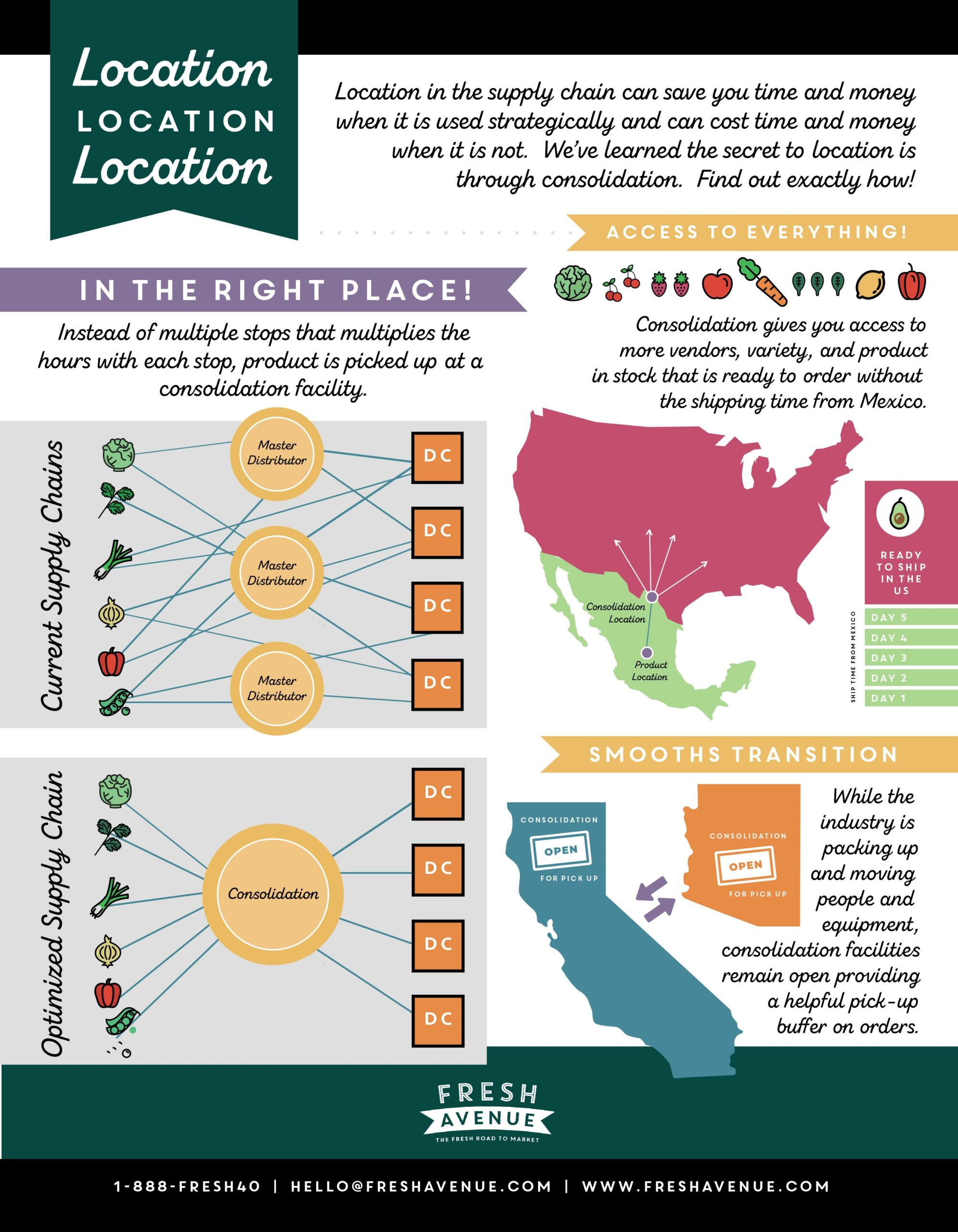 Location, Location, Location! – Infographic
Download, print, and share!
How often do we think about location in regard to supply chain?  Having product in the right place at the right time, access to more variety and competitive pricing, or even a location that buffers out the downtime during the industry's transition week! Just as location adds or subtracts value to a property, location also plays a big part in supply chain strategy!
Learn a little more about how and where to integrate location in your buying / sourcing / logistics strategy! 
Be the first to know about new resources from Fresh Avenue!
Subscribe to our monthly newsletter and be the first to know when we roll out new videos, infographics, white papers and updates!