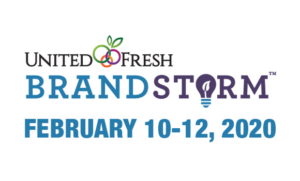 ​The biggest, most exciting marketing conference for the produce industry, BrandStorm, is moving to Austin this year. We can't think of a better time for Fresh Avenue to attend. But to make our break-out year even better, our marketing director, Amber Parrow, is the winner of the 2020 BrandStorm Poster Contest!
"This was my third time to enter the poster contest and think that living in a neighboring state helped me capture the boldness of Texas and its fun-loving attitude." explained Amber.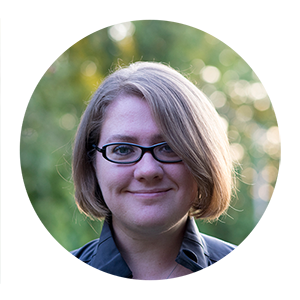 ​"Texas is an exciting area to be working when it comes to food and foodservice with major brands headquartered in Dallas, growing regions to the South, and major transportation hubs throughout. The produce industry also seems to be looking at the strong tech presence found in Dallas and Austin as the next step to take innovation and to further the industry's outreach. It is actually quite an advantage to be located nearby. Oklahoma City restaurants are getting national recognition, we're home to a major restaurant chain, and we have a strong tech community with amazing talent that I've been a part of for years." continued Amber.
Amber has been working with Fresh Avenue since it's beginning three and a half years ago, and is responsible for the media and creative components you find with the Fresh Avenue brand.
"My career began 17 years ago building websites for friends. That developed into a freelance web and graphic design business that I ran for many years allowing me to build my skills and stay at home when my kids were young. There was always a marketing component to the work I did for my clients, so when I went to work, I naturally fell into a marketing role, learned the B2B side of things, and have been in marketing ever since."
Amber has a strong design background having created logos and art for numerous groups and businesses across many industries. She started working with video and photography five years ago and since then has produced videos that have been viewed in US and European markets in addition to the field and plant footage she has produced for Fresh Avenue's label Green Light and its partner and grower, GreenGate Fresh.
"However my first love is web design and development. It is where I began my career, where my professional reputation is the strongest, and where I gravitate to when looking at marketing strategy for Fresh Avenue." stated Amber.
To connect with Amber at Brand Storm, send her a note or to learn more about Fresh Avenue and its many services for those in the produce and food service industries, contact us here.