If you think about it, food safety is a part of life for anyone that eats. In fact, the first food safety regulation we encountered was when our mothers insisted that we go wash our hands before dinner.  For growers and producers, food safety is front and center for everyone in the organization and starts long before the seed is planted and continues throughout the supply chain.
We've discussed the regulations and people on the production and supply chain, from the hairnets and nitrile gloves worn out in the field by the harvest crews, to the rigorous regulations that our producer's QA team carry out to the letter. These aren't the only team members working to ensure the food on our plates is safe.
Based out of Oklahoma State University, the Robert M. Kerr Food and Agricultural Products Center works with small and large food producers in the state of Oklahoma with education, certification classes, and research and development for Oklahomans creating and distributing value-added food products.
Our connection with FAPC predates Fresh Avenue in fact. In 2015, our managing partner, Mark Vaughan, was appointed by the Oklahoma State Legislature to one of the 16-member Industry Advisory Committee positions representing fresh cut foods and produce.  Not only is this a chance for us to give back to food producers, but it has been a great resource for our team as well.
Mark adds, "I'm proud to be part of FAPC where they're making such an impact with food safety. Not only do they assist food producers in the state, but the faculty prepares students for food safety careers in agriculture and food production at a national level."
Recently, Mark was joined up with John Wigglesworth, director of Food Safety and Quality at Brinker International, to speak to research students at the FAPC facility in Stillwater, bringing more connections and knowledge from the foodservice industry to this unique program.
To learn more about FAPC and find out more about food safety, visit them online here.  If you are in the state of Oklahoma, check their calendar for the next Produce Safety Alliance Grower's Training Course, or other workshops, click here.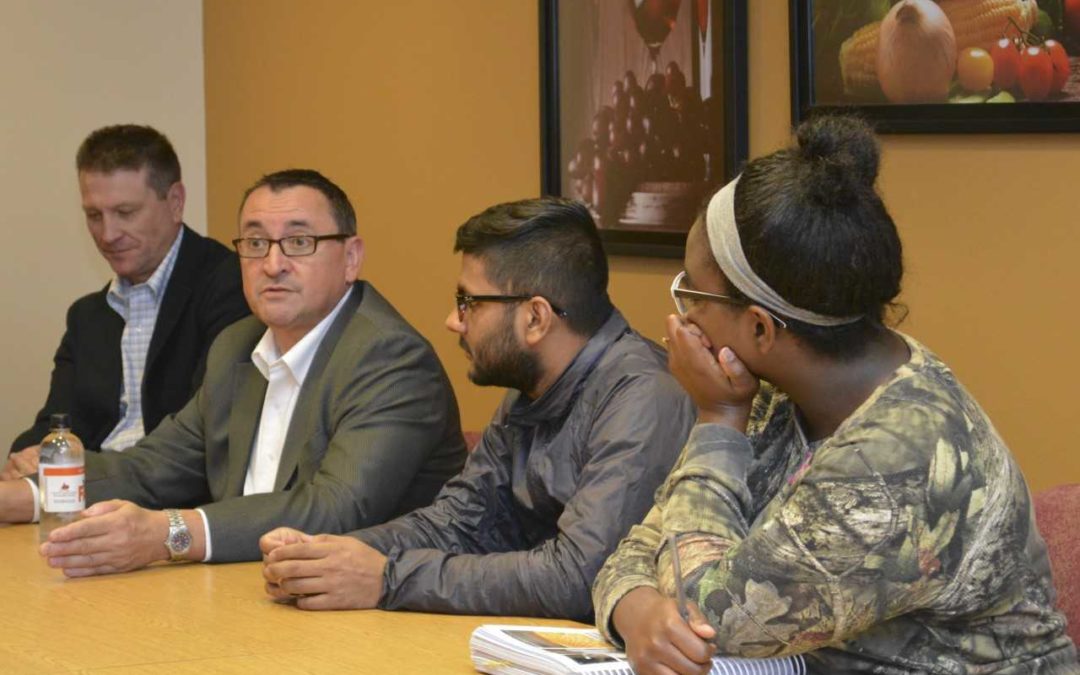 John Wigglesworth speaks to a group of research students at FAPC accompanied by Mark Vaughan (photo courtesy of FAPC)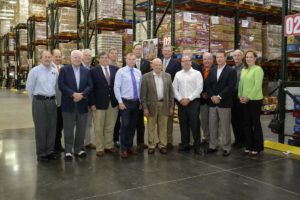 FAPC's Industrial Advisory Committee (photo courtesy of FAPC)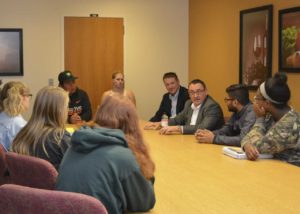 John Wigglesworth speaks to a group of research students at FAPC accompanied by Mark Vaughan (photo courtesy of FAPC)