GoVerden Fresh
We believe our fresh guacamole provides the amazing quality and flavor that your customers crave. That is why we have partnered with GoVerden Fresh and combined their outstanding avocado products with our shipping capabilities. With the scale to handle your business, GoVerden Fresh Manufactures Guacamole and avocado pulp and is fresh and ready to use and add to your produce orders.
The GoVerden Fresh Advantage:
6000 Acres of Avocado Groves
100 Year Farming Heritage
Vertically Integrated Grower/Processor
New Processing Facilities
The Fresh Guacamole/Avocado Advantage:
All Natural
No Artificial Ingredients
No Preservatives (HPP)
Fresh, Never Frozen
Kosher
Non GMO Verified
The Fresh Avenue Advantage:
In-Market Support 
Add-On Items
Other Customized Procurement
Delivered Programs
Consolidation (Salinas, Yuma, & McAllen)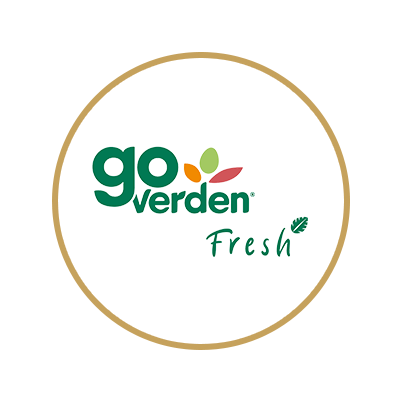 GoVerden Fresh Foodservice
Fresh Guacamole with amazing flavor and quality – ready to ship from Fresh Avenue!
| Product | Size | Case Pack | Carton / Pallet |
| --- | --- | --- | --- |
| Classic Guacamole | 1 Lb. | 12 | 162 |
| Classic Gucamole | 3 Lb. | 4 | 162 |
| Classic Guacamole | 2 oz. cups | 80 | 144 |
| Spicy Gucamole | 1 Lb. | 12 | 162 |
| Chunky Avocado Pulp | 1 Lb. | 12 | 162 |
| Chunky Avocado Pulp | 3 Lb. | 4 | 162 |